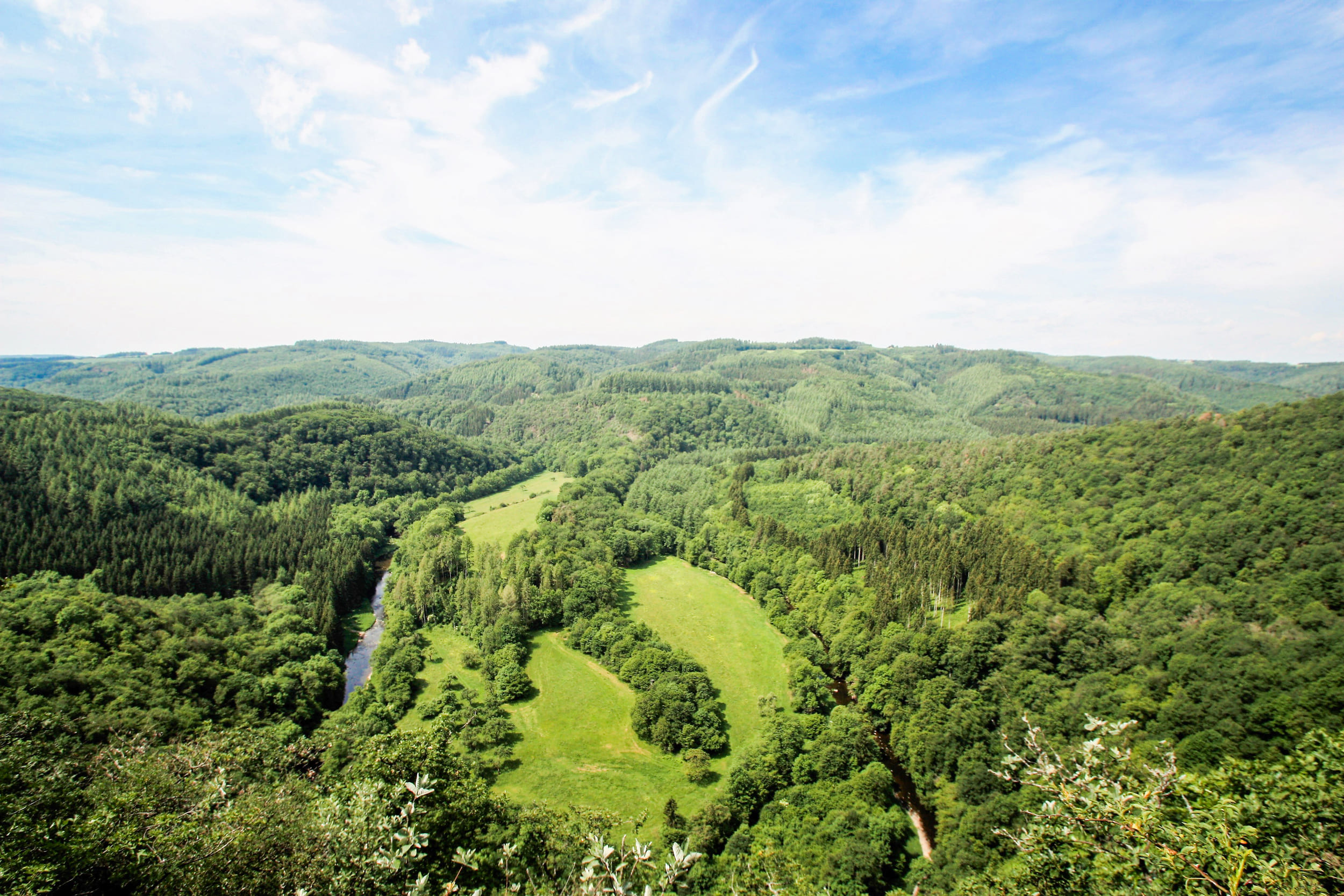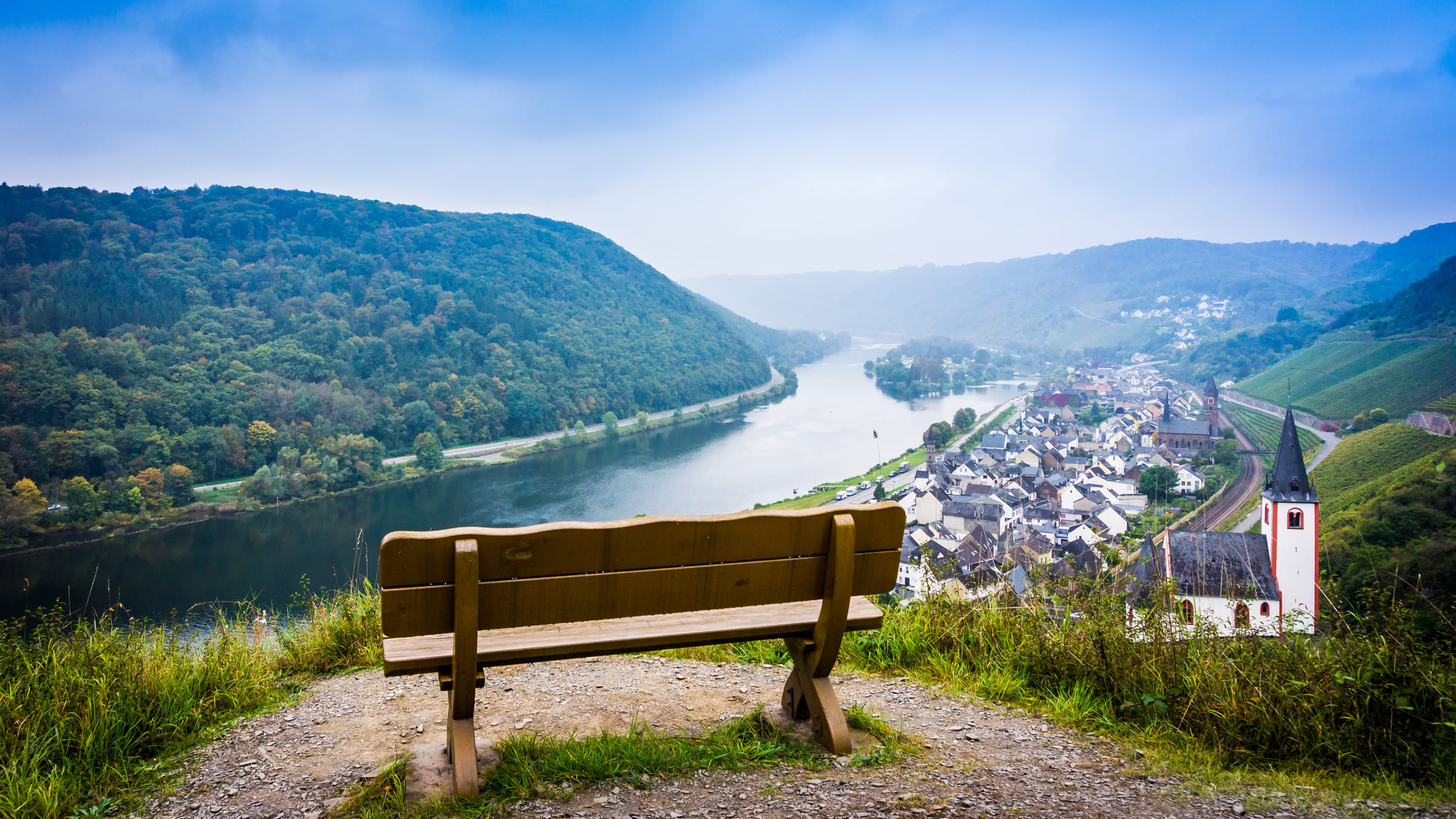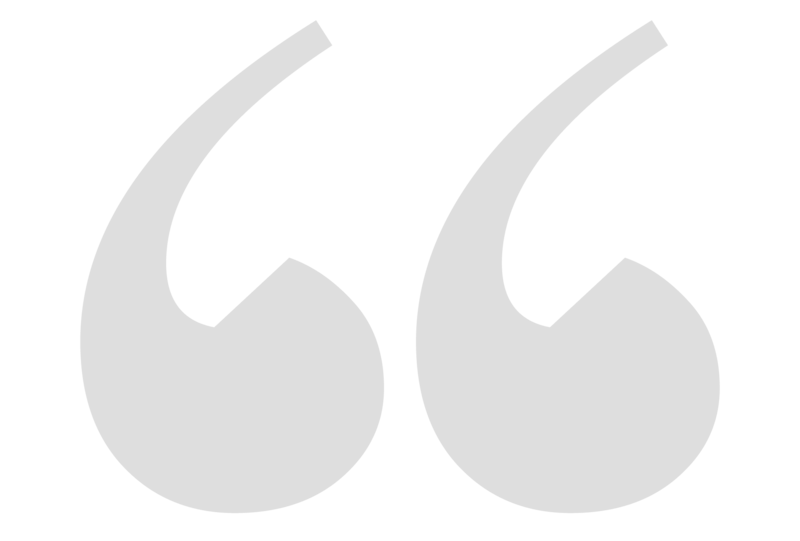 In the opinion of many, the Eifel is the most beautiful low mountain range landscape in Germany.
Outside the very beautiful hiking area around the Geimer Inn, you can enjoy many beautiful hikes on premium hiking trails in the nearby area or join the Eifelverein in Waxweiler or Prüm, which regularly offer guided and themed hikes.
We have route suggestions with the appropriate maps and packed lunches ready for you to discover the beautiful Eifel landscape on your own.
Fancy our "Eifel gourmet weekend for hiking enthusiasts"?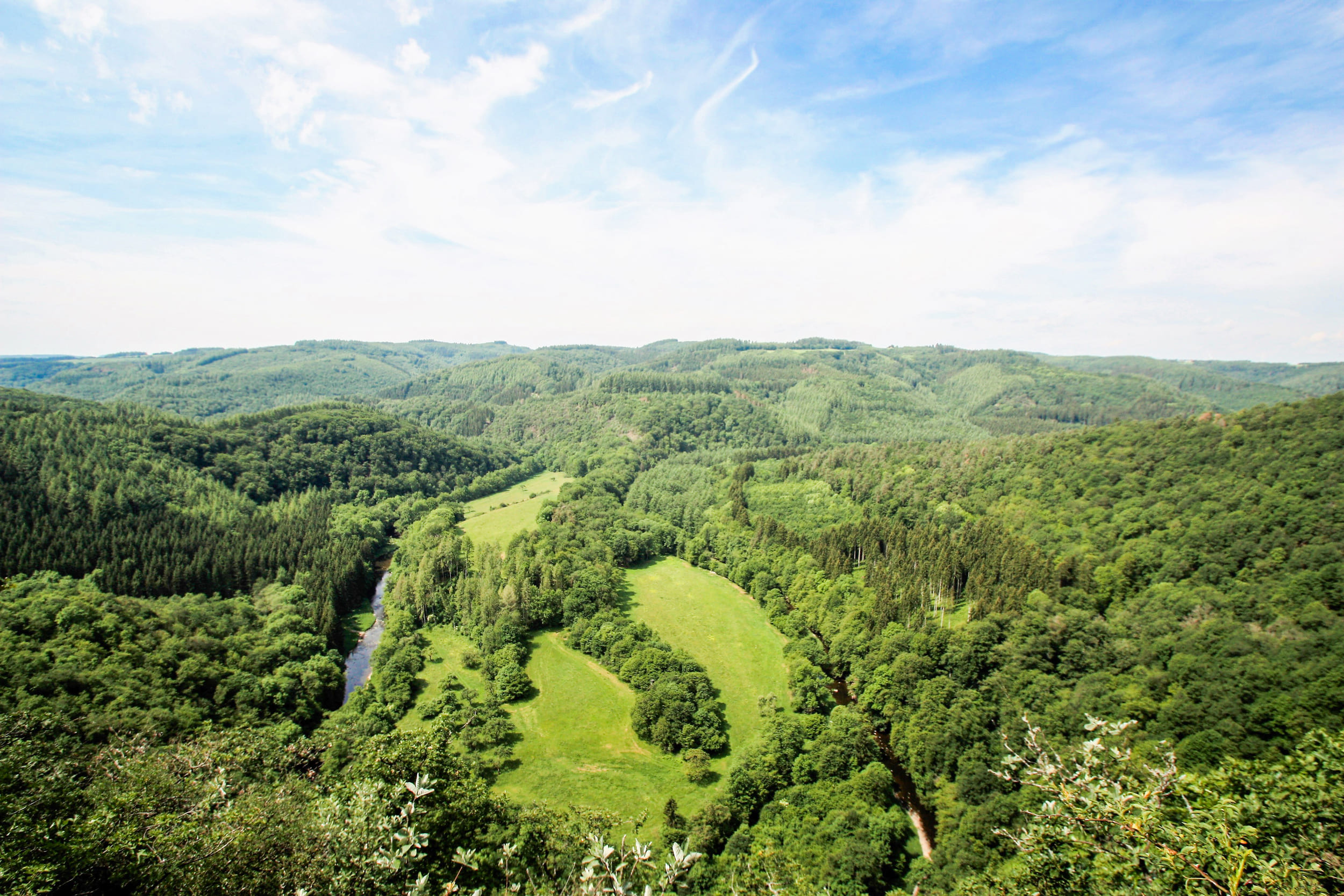 The wonderful hiking routes directly in front of our doorstep…
Hike on perfectly signposted premium trails that leave nothing to be desired.
9 German-Luxembourg tours and 14 Eifel tours, all of which are designed as circular routes, offer hiking pleasure at the highest level.
A hiking dream comes true…
Drive to the starting point and let yourself be guided in an uncomplicated way, that's practical.
There are information boards at each parking lot that provide information about the course of the trail and particularly interesting points along the way.
Three of these unique trails can be reached in about 10 minutes by car from our house. These are the Devon Trail in the valley of the Islek River, the Prüm Valley Trail through the wild and romantic Prüm Valley and the Reservoir Prüm Valley Route around the Bitburg Reservoir.
Hiking in & around Plütscheid
Hikes from our front door through
the beautiful Ehlenz Valley and the "Alps" of the Islek
.
An impressive landscape of the middle Prüm Valley…
can be explored from our front door on well signposted paths.
2 trails of about 8 km each can be easily connected.
A day route is the path 21 with a length of 18 km which leads among other things to the former smallest village of Germany, the Staudenhof.
Hiking flyers are available free of charge at the tourist information offices in Waxweiler and Arzfeld, at the hiking parking lots in Plütscheid, in our restaurant and at the Plütscheid hosts.
More from
  the Eifeler Wirtshaus…